'The Boy Kings': 6 stories from a Facebook employee
Writer Katherine Losse joined Facebook in 2005. She started out as a customer service representative, then progressed through the company to eventually serve as ghostwriter for Facebook titan Mark Zuckerberg. Here are 6 of her stories about what it's really like to work at the powerful company.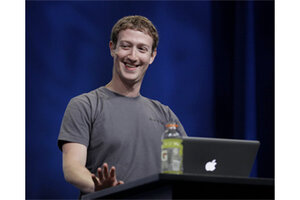 1.

Mark Zuckerberg was friendly but focused

When Losse was first hired as a customer service representative and introduced to Mark Zuckerberg, he "smiled, seeming to like me well enough," Losse wrote. "Although he soon moved brusquely to something else. He always seemed to be on a different plane when talking to nontechnical employees, distant and detached, reserving his attention for those who were directly important to him: VCs or his fellow founders, and then, gradually, the engineers that he took a liking to."