10 books to read after the 'Hunger Games' trilogy
So you've finished the "Hunger Games" trilogy and you are now officially addicted to dystopian novels with strong female heroines and absorbing plots. You need something to fill that hole pronto, and it had better be an action-packed story about teens in a dystopian society who must rely on their intelligence, courage, and friendships in order to survive as they fight menacing and oppressive social systems. Fear not, there are an increasing number of young adult books that fill that bill more or less precisely. Here's our list of the 10 books most highly recommended to ease "Hunger Games" withdrawal.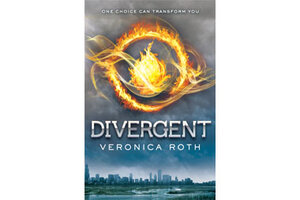 1.

"Divergent," by Veronica Roth

Roth's debut novel, "Divergent," features a strong female protagonist living in a dystopian society who chooses to rebel against the "norm." In this society, when teens reach the age of 16, they are forced to choose between five different groups each with its own virtue (Amity, Dauntless, Candor, Erudite, or Abnegation) in which they will live for the rest of their lives. But Beatrice Prior is not willing to make this decision and, instead, makes a choice that upsets everything her world has been built on. While her society maintains that an individual can have only one of these five characteristics, and must live in accordance with it, Beatrice wants more. Beatrice also holds a secret that she has been warned could mean her death if revealed, but which might save the people she loves. This is an action-packed novel that you won't want to put down, and the good news is that once you are done, you will have two more novels in the trilogy to look forward to.