Brazil: 11 books to read before you go
This summer Brazil is the hot new travel destination. But before you go, you may want to learn a little about the country. Here you will find a list of travel books that The Lonely Planet recommends you read before arriving in Brazil to "get you in the mood for your trip." In addition to being enjoyable reads, these books will also prepare you for your immersion into Brazilian culture and language.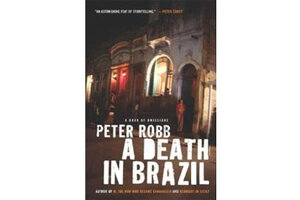 1.

"A Death in Brazil," by Peter Robb

Lonely Planet calls "A Death in Brazil" (2004) by Peter Robb "one of the most fascinating travelogues published in recent years." Robb investigates 400 years of Brazilian history while sharing anecdotes about the 20 years he spent living and traveling in Brazil. This blend of storytelling – historical events interwoven with modern day experiences – creates a rich exploration of the country.