'Wild': 8 stories from Cheryl Strayed's bestselling memoir
In her book 'Wild,' writer Cheryl Strayed tells the story of her hike on the Pacific Crest Trail, a 1,100-mile hike undertaken with little training after personal turmoil left her feeling she needed something that was both new and a distraction. Having been chosen as the first selection of Oprah Winfrey's revived book club and received positive reviews, Strayed's memoir now seems to be everywhere. Here are 8 stories from her life-changing hike.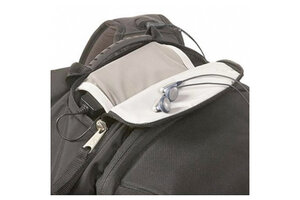 1.

Weight of a backpack

On the morning that Strayed was ready to embark on day one of hiking the Pacific Crest Trail, "a hush came over me," she wrote. "I was ready to begin." She put on her accessories such as sunglasses and a hat, then went to pick up her backpack. The only problem was, it wouldn't move. "It hadn't occurred to me that I wouldn't be able to [pick it up]," she wrote. "I'd simply thought that if I added up all the things I needed in order to go backpacking, it would equal a weight that I could carry." Finally, Strayed managed to get it on her backpack while holding onto the air conditioning unit in her hotel room, but part of the unit ripped away in her hands. "It felt pretty awful," she wrote of finally wearing the backpack. "And yet perhaps this was how it felt to be a backpacker."