J. K. Rowling: 10 quotes on her birthday
J. K. Rowling was born on July 31, 1965, in Chipping Sodbury, England. From an early age, Rowling had an interest in writing, and wrote her first book, "Rabbit," at the age of six. She graduated from Exeter University with a degree in French and Classics. After graduating, she worked in Paris at Amnesty International for a time. She later taught English in Portugal, where she met her first husband and gave birth to her daughter, Jessica. After a divorce, Rowling moved to Scotland with her daughter. It was on a long train ride from London to Manchester in 1990 that Rowling first had the idea for the Harry Potter series. Rowling applied for and was eventually given, a grant from the Scottish Arts Council in order to support herself and her daughter while she finished her book. When her manuscript was finished, she met with numerous rejections before Bloomsbury finally agreed to publish it. But only weeks after its publication the book began to gain recognition, winning her the British Book Awards Children's Book of the Year and the Smarties Prize. By the time the first three books in the series were published, Rowling had made over $400 million dollars, the books had been printed in 35 languages, and over 30 million copies had been sold. Today, Rowling is Britain's 13th wealthiest woman, and the author of the most popular book series in history.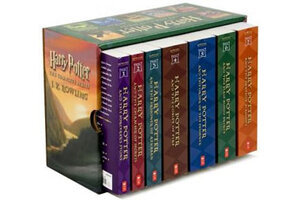 1.

How to measure a man

"If you want to see the true measure of a man, watch how he treats his inferiors, not his equals."