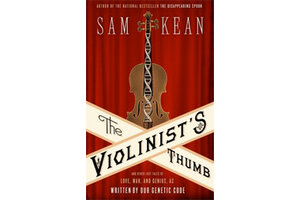 2.

HARDCOVER NONFICTION

1. Wild, by Cheryl Strayed, Knopf
2. Unbroken, by Laura Hillenbrand, Random House
3. Darth Vader and Son, by Jeffrey Brown, Chronicle
4. Days of Destruction, Days of Revolt, by Chris Hedges, Joe Sacco (Illus.), Nation Books
5. Imagine, by Jonah Lehrer, Houghton Mifflin Harcourt
6. Lots of Candles, Plenty of Cake, by Anna Quindlen, Random House
7. Quiet, by Susan Cain, Crown
8. The Amateur, by Edward Klein, Regnery
9. Steve Jobs, by Walter Isaacson, S&S
10. Killing Lincoln, by Bill O'Reilly, Martin Dugard, Holt
11. The Presidents Club, by Nancy Gibbs, Michael Duffy, S&S
12. Let's Pretend This Never Happened, by Jenny Lawson, Amy Einhorn Books/Putnam
13. Monkey Mind, by Daniel Smith, S&S
14. Go the F**k to Sleep, by Adam Mansbach, Ricardo Cortes (Illus.), Akashic
15. The Power of Habit, by Charles Duhigg, Random House

ON THE RISE:
17. The Violinist's Thumb, by Sam Kean, Little Brown
More incredible stories of science, history, language, and music, from the bestselling author of The Disappearing Spoon.