Gore Vidal: 10 quotes from the legendary author
Eugene Luther Gore Vidal hailed from West Point, N.Y., and first entered the literary scene at the age of 19, when he published the novel "Williwaw." His follow-up, the novel "The City and the Pillar," created a furor with its portrayal of a homosexual protagonist. Later works would include the novels "Julian," "Lincoln," "Myra Breckenridge" and "Washington, D.C." as well as scores of essays, plays such as "The Best Man" and "Weekend," and screenplays, including contributing to the screenplay of the film classic "Ben-Hur." Here are 10 quotes from this memorable author.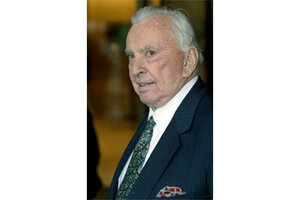 1.

Leisure

"The unfed mind devours itself."