7 favorite books as chosen by a preschool class
As a preschool teacher, nothing pleases me more than seeing 17 little faces completely absorbed in quality literature. It still amazes me that all it takes is the raise of one eyebrow and the suggestion of story time to have all of my little ones sitting "crisscross applesauce," eagerly anticipating whatever adventure awaits us behind the title page. We read everything from Shel Silverstein to Eric Carle to Lois Ehlert, in addition to a seemingly endless supply of new stories. The kids and I agree, however, that the following books have earned a particularly special place on our bookshelf.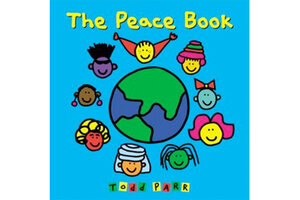 1.

'The Peace Book,' by Todd Parr

"I chose this book as my favorite because they are peacemakers and they love everybody. I'm a peacemaker, too." –Amelia, 3

Peace is a very important, but very abstract, concept for three- and four-year-olds, so in "The Peace Book," Parr uses concrete illustrations of peace that are simple for preschoolers to understand. Each page has a different example of peace, and the book had my kids convinced that acting like a peacemaker was of utmost importance by the page that reads "Peace is having enough pizza in the world for everyone." The illustrations are simple, bright, bold, and pretty silly. This was one of many Parr books we grew to love last year.