5 novels you must read this fall
The best way to tell that fall has arrived is to take a look at the tables and shelves of your favorite bookstore. (Hi, Bookshop Santa Cruz!) If they're utterly overflowing with fiction, fall – with its influx of major new releases – has arrived. So skip the leaf peeping, apple picking, and pumpkin carving (or at least put them on hold) and read something. You'll thank me later.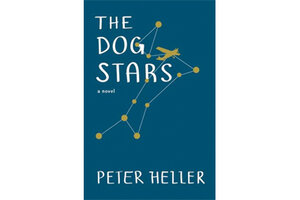 1.

'The Dog Stars,' by Peter Heller

After a flu epidemic kills 99.7% of the population, our narrator Hig takes up residence on an airstrip with just his dog, Jasper, and one neighbor, a guns-and-weapons enthusiast named Bangley. Hig spends many of his days flying a small Cessna with Jasper as his co-pilot, patrolling the homestead that Hig and Bangley have staked for themselves and thinking about the life he had before. When he hears a voice come in over the radio, his hope and curiosity are ignited and Hig sets out to see what in his world still remains. A novel about no less than isolation, humanity, empathy, and need.