Leo Tolstoy: 10 quotes on his birthday
Russian author, essayist, and philosopher Leo Tolstoy, considered by many to be among the world's finest novelists, was born on Sept. 9, 1828, into a family of Russian aristocrats. In 1844 Tolstoy went to Kazan University to study oriental languages, hoping for a career as a diplomat. However, Tolstoy dropped out of university in 1847 and enlisted in the army in 1851. During his participation in the War in Sebastopol, Tolstoy had his first spiritual awakening and took up a pacifist and spiritual anarchist ideology. His two masterworks – "War and Peace" and "Anna Karenina" – were published in 1869 and 1877. Later in life – in an attempt to better the world – he wrote about everything from anarchism to vegetarianism. Tolstoy died during a railroad journey in 1910, days after fleeing his home, and is buried at Yasnaya Polyana, his birth town.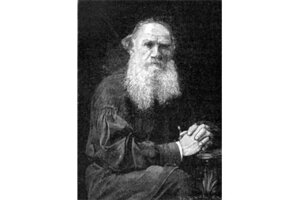 1.

Love and understanding

"All, everything that I understand, I understand only because I love."