5 stories from the set of 'Tootsie'
Actor Dustin Hoffman labored for four years to get the classic comedy made, and director Sydney Pollack was the third director to take on the project after the first two dropped out. Then, when filming started, there was no final script. The road to film success was a bumpy one for 'Tootsie,' and writer Susan Dworkin was there for it all. Here are some of the behind-the-scenes glimpses from her book 'Making Tootsie,' reissued this year.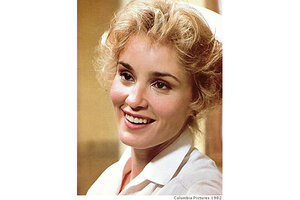 1.

Jessica Lange secures a lead role

Before director Sydney Pollack had come on board, Dustin Hoffman had interviewed more than a hundred actresses for the part of Julie, soap opera co-star and love interest of Dorothy/Michael. Pollack wanted Jessica Lange for the part, and she eventually got it. "The role [of Julie] required that you understand immediately why he's in love with her," Pollack said. "There was never a question why anyone was in love with Marilyn Monroe. She walked in a room and the guy would go – " Pollack made a face "if he had just seen Marilyn Monroe for the first time." "And you shot a close up of him and the audience said, 'That's it, they're in love.' Well, it saves you pages... Jessica Lange had it for me, in 'King Kong' of all things. I made a mental note: There's a movie star."