'Buy Shoes on Wednesday': 10 tips on when best to accomplish everyday tasks
Is there a best month to buy stocks? Does it matter which day of the week you buy your bread? Writer Mark Di Vincenzo researched the best times of year, week, or day to complete all kinds of household tasks and personal purchases. In 'Buy Shoes on Wednesday and Tweet at 4:00,' he offers advice on everything from travel to grocery-store shopping. Here are 10 tips from Di Vincenzo's book.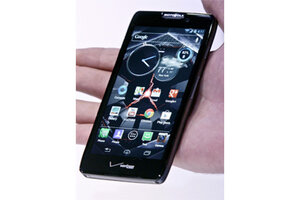 1.

When should you buy a cell phone?

Di Vincenzo says there are two months to choose from when deciding to purchase a cell phone: June or December. Both are now popular months to make such a purchase because June is high school graduation month and December means the holidays. High demand during either of these months, says Di Vincenzo, will lead to cheaper cell phones.