T. S. Eliot: 10 quotes on his birthday
T. S. Eliot, American poet, critic, and editor was born in St. Louis on Sept. 26, 1888. Eliot attended Harvard University and completed a B.A. in a self-designed major best compared to a degree in comparative literature in three years, and gained an M.A. in English literature by his fourth year. In 1910 he moved to Paris and then back to Harvard a year later to pursue a doctorate in philosophy. He later returned to London where he met Ezra Pound, who saw Eliot's poetic genius and helped him to publish his work in several magazines. When his first collection of poems, "Prufrock and Other Observations" (1917), was published, he was immediately recognized as the leading poet for the avant-guard movement. "The Waste Land," published in 1922, is considered by many the most influential poetic work of the 20th century. Eliot had become the important figure in poetry and literary criticism in the English-speaking world by 1930, a place that he maintained for the next 30 years. Some of Eliot's best known poems include Ash Wednesday (1930) and Four Quartets (1943). His best known prose includes The Sacred Wood (1920), The Use of Poetry and the Use of Criticism (1933), After Strange Gods (1934), and Notes Towards the Definition of Culture (1940). Eliot received the Nobel Prize for Literature in 1948.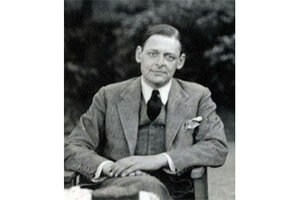 1.

The paradox of experiences

"Every experience is a paradox in that it means to be absolute, and yet is relative; in that it somehow always goes beyond itself and yet never escapes itself."