10 quotes by Anne Tyler
Best-selling author Anne Tyler was born in Minneapolis in 1941. She attended Duke University and graduated with a major in Russian which she continued to study at Columbia University. Tyler moved to Montreal in 1964 and worked as an assistant librarian at McGill University Law School while completing her two first novels, "If Morning Ever Comes" (1964) and "The Tin Can Tree" (1965). While her work began to receive notice in the early 1970s, it was not until writers like Gail Godwin and John Updike drew attention to her that her talent as a writer was truly recognized. "Morgan's Passing" (1980) is considered her breakthrough novel. Her best-known works include "Dinner at Homesick Restaurant" (1982), "The Accidental Tourist" (1985), and "Breathing Lessons" (1988), which won the 1989 Pulitzer Prize. While Tyler is a best-selling novelist, she is a highly private person and rarely agrees to interviews or talk show appearances. Her recognition is based almost completely on the quality of her books.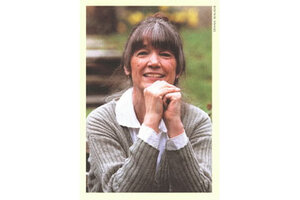 1.

Writing

"I didn't really choose to write; I more or less fell into it."