Halloween: 10 not-so-scary books for young readers
Halloween brings a whole new genre of children's books and they don't have to be scary. For young readers – and their parents – looking for a good read on Pumpkin Day, here are 10 fun and lighthearted Halloween books.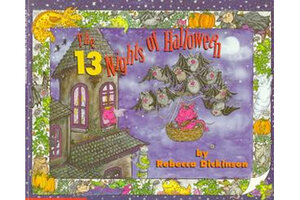 1.

'Thirteen Nights of Halloween,' by Rebecca Dickinson

This rhyming story follows the same rhythm as the classic holiday song "Twelve Days of Christmas." In this version, a shy goblin gives his sweetheart a special present for all 13 nights of Halloween.