10 of America's best bookstores
Is the brick-and-mortar bookstore dying out? Not in these pages. In 'My Bookstore,' dozens of authors celebrate their favorite brick-and-mortar booksellers, located all across America. From California to Florida, here are 10 of their picks.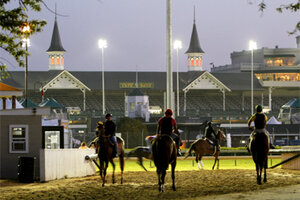 1.

Carmichael's Bookstore, Louisville, Ky.

"A Place in Time" author Wendell Berry chose Carmichael's as his top location. "The place has the quietness, the friendliness, the smell, and the tangibility that a bookstore ought to have," he wrote. "To go there and find a book I didn't expect or didn't expect to want, to decide I want it, to buy it as a treasure to take home, to conduct the whole transaction in a passage of friendly conversation – that is in every way a pleasure."