C. S. Lewis: 10 quotes on his birthday
C. S. Lewis, author of bestselling children's series "The Chronicles of Narnia," was born on Nov. 29, 1898, in Belfast, Ireland. Ten years later, his somewhat idyllic childhood ended when his mother died and he was sent away to a boarding school in England. In 1916 Lewis began studying at University College, the oldest college at Oxford University. Lewis took time off from school in order to serve in World War I and returned to college in 1918. He graduated at the top of his class and began teaching English at Magdalen College, Oxford, where he remained for 29 years. In addition to teaching, Lewis wrote a number of books on religious and literary topics. "The Allegory of Love" (1936) took a new look at love in medieval literature, and his preface to Milton's "Paradise Lost" remains to this day a central piece of literary criticism. In addition to "The Chronicles of Narnia," Lewis wrote a science fiction series called the "Space Trilogy," a work that was influenced by his close friend J. R. Tolkien's "The Hobbit." Lewis's works have been translated into over 30 languages and have sold millions of copies to this day.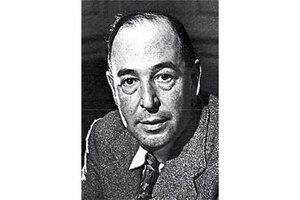 1.

Love

"This is one of the miracles of love: It gives a power of seeing through its own enchantments and yet not being disenchanted."