Javascript is disabled. Quiz scoring requires Javascript.
'The Hobbit': 40 questions to test your knowledge of Bilbo Baggins and co.
Do you think you know everything about the journey of Bilbo Baggins as recorded in J.R.R. Tolkien's 'The Hobbit'? 'The Hobbit' was published as a prelude to Tolkien's trilogy, 'The Lord of the Rings,' on September 21, 1937. Since then, the story has been revised to tie in more with the dark trilogy but still has kept more of its lighthearted fairy tale tone of the original.
'The Hobbit' has seen stage production and radio and film adaptation, the first film being composed completely of cartoon stills. The first animated film aired on US television in 1977.
The newest 'Hobbit' adaptation, directed by Peter Jackson ('The Lord of the Rings') will be a trilogy itself. Part one is set to release in theaters on Dec. 14, 2012, with Ian McKellen returning to the big screen as the wizard Gandalf and Martin Freeman playing the hobbit Bilbo Baggins. Can't wait for 'The Hobbit' to come to theaters? Take this 40-question quiz to see if you're a true 'Hobbit' fan.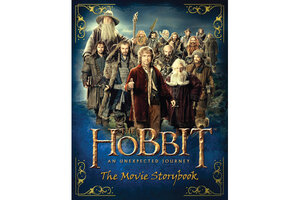 1.

Solve the riddle!

What has roots as nobody sees,

Is taller than trees,

Up, up it goes,

And yet never grows?