5 great interviews with female crime authors
A few decades ago, female mystery writers tended to be named Agatha Christie – or at least to write like the woman who took that as her pen name. Their detective tales might feature depraved characters – Christie's novels were often bolder than we remember – but they didn't boast the action, mayhem, and scandalous sexuality of private-eye novels. That was the domain of men with names like Chandler and Hammett.
But then the 1980s came, introducing us to authors like Sara Paretsky and Sue Grafton. They, and their characters, didn't play by the old rules. Now, you can go into any bookstore and pick up remarkable new mystery novels featuring characters like a pregnant detective in Glasgow, an unstable private eye in post-Katrina New Orleans, and a park ranger who can't step foot in a national park without coming across a dead body.
Over the past year or so, I've interviewed 5 of my favorite female mystery authors about their books and their characters. Here are some excerpts. (Click on the links to read the full interviews.)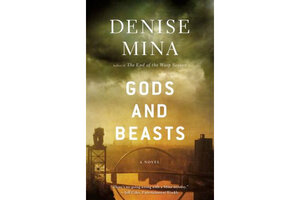 1.

Denise Mina on the evolution of the fictional female detective

"At first, they had to act like men, carry guns and punch people – be able to beat people up and engage in fisticuffs. In the mid-1990s, their gender is talked about a lot, and they experienced prejudice.

"Now you've reached the point where a woman is just a different type of detective. You're not getting information just because you're a woman; it's not your superpower anymore. It's just a fact about who you are."

– Read the full interview with Denise Mina, author of the "Alex Morrow" series