Golden Globes: 8 book adaptations that won
Book adaptations did very well at this year's Golden Globe awards – one of the US's most prestigious award ceremonies.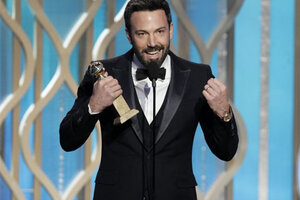 1.

"Argo"

The film version of "Argo" is based on an article by Joshuah Bearman that appeared in Wired in 2007. A book version of "Argo" by Antonio Mendez and Matt Baglio was released in conjunction with the film. In "Argo" former CIA agent Mendez recounts declassified details of a rescue during the 1979 Iran hostage crisis. "Argo" won the Golden Globe for Best Motion Picture – Drama and Ben Affleck won Best Director – Motion Picture.