20 books set for 2013 film adaptation
Many of Hollywood's biggest hits begin their lives as books. Here is a list of 20 books that are set to be released as major motion pictures in 2013.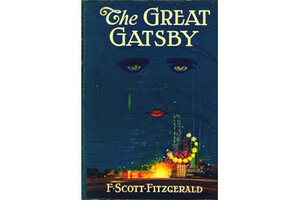 1.

"The Great Gatsby," by F. Scott Fitzgerald

Plot summary: The novel is set on Long Island during the roaring 1920s. Nick, just returned from the war, rents a house in West Egg where he is invited to the extravagant parties hosted by his guarded and mysterious neighbor, Jay Gatsby. Nick eventually learns Gatsby's story – the tale of a young man who corrupts himself in seeking to attain the American Dream and gain the love of the idealized, and unattainable woman, Daisy.

Starring: Leonardo DiCaprio is starring as Gatsby, and Carey Mulligan is playing his ex, Daisy.

Release date: May 10, 2013.