Reader recommendation: The Runaway Jury
Monitor readers share their favorite book picks.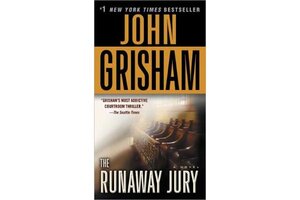 It is such a delightful treat to read a book I can't put down and thoroughly enjoy! The Runaway Jury by John Grisham is one of those books.  A real page-turner with unexpected twists and turns. Perhaps only an author who is also a lawyer could keep the reader in such suspense in a courtroom.