'Why We Write': 10 authors speak about why they love their craft
From Sebastian Junger to Ann Patchett, all writers have their own motives for writing. These fuel the inner flame that keeps them working, pushing through life's roadblocks and the many challenges of being an author. In the book 'Why We Write,' edited by Meredith Maran, 20 well-known authors share what keeps them going on the darkest days. Here are excerpts from 10 of those stories.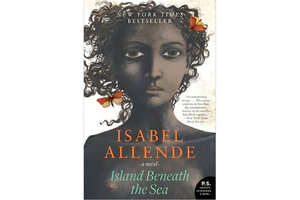 1.

Isabel Allende

"I need to tell a story. It's an obsession. Each story is a seed inside of me that starts to grow and grow, like a tumor, and I have to deal with it sooner or later. Why a particular story? I don't know when I begin. That I learn much later. Over the years I've discovered that all the stories I've told, all the stories I will ever tell, are connected to me in some way. If I'm talking about a woman in Victorian times who leaves the safety of her home and comes to the Gold Rush in California, I'm really talking about feminism, about liberation, about the process I've gone through in my own life, escaping from a Chilean, Catholic, patriarchal, conservative, Victorian family and going out into the world."