'The Searchers: The Making of an American Legend': 8 stories from the set
"The Searchers" is something of a paradox. The 1956 movie is often called the best Western ever made. Yet the film also deconstructs the tropes found in that genre and holds up a light to the racism that was deeply embedded in frontier culture. Writer Glenn Frankel dives into the story of how director John Ford's classic film took its place in movie history in the book "The Searchers: The Making of an American Legend." Here is some of what he discovered.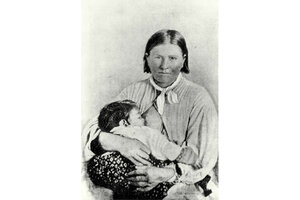 1.

The basis

"The Searchers," the novel by writer Alan LeMay on which the film is based, is in turn based on a true story. The movie story of Debbie Edwards (played by Natalie Wood in the movie), the niece of Ethan Edwards (played by John Wayne), who is kidnapped by Native Americans and grows up in their culture, was inspired by the real-life story of Cynthia Ann Parker, an 11-year-old young girl who was kidnapped by members of the Comanche tribe in Texas in 1836. Parker married a member of the tribe and had three children with him even as her uncle, James Parker, looked for her obsessively over eight years. However, it was US cavalry and Texas Rangers who finally found Cynthia Ann, 24 years after she was originally kidnapped, and brought her home. Cynthia Ann's son, Quanah, often spoke in favor of reconciliation between Native Americans and whites, and today the two sides of his family still meet at family reunions.