10 best books of March, according to Amazon's editors
Eager for a gripping new read with which to begin the month of March? Try a memoir, suggests Amazon editorial director Sara Nelson. While March offers some excellent fiction and other good reads as well (see the list that follows), Nelson says that the memoir-biography category is particularly rich this month. In a recent Monitor interview, she explained why Amazon is touting these books as the month's best.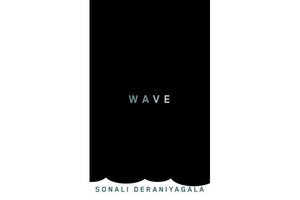 1.

"Wave," by Sonali Deraniyagala

This short but powerful memoir is Amazon's Spotlight Book for March. "It is one of the most moving things that I have ever read," says Nelson. "Wave" tells the true story of the 2004 vacation during which Deraniyagala was the only member of her family to survive a tsunami. The book begins as Deraniyagala finds herself alive and begins looking for her husband, sons, and parents. As the years pass, she writes about coming to accept her loss. Nelson says that Deraniyagala is able to powerfully bring her young sons back to life through her prose. "The more she realizes that they are dead," says Nelson, "the more they come to life in her writing."