'French Twist': 6 stories from an American mom's try at Gallic parenting
Writer Catherine Crawford was at the house of a French friend and fellow parent when she asked her friend how she disciplined her children. 'If there is no blood, don't get up,' her friend replied. Crawford was inspired and decided to try out some French parenting rules in her own house. Here are some of her stories, as found in her book "French Twist," about what worked and what didn't.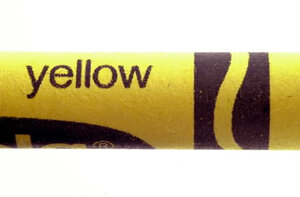 1.

Amateur artist

Crawford writes that she and her husband were unsure what punishment approach to take when her toddler Daphne took a crayon and drew on the walls of their hallway. "Time-out? Stern warning?" she wrote. "Daph was just shy of three years old, so taking away privileges or toys wouldn't really register much with her. When I asked [her friend] Lucie what they might do in France with this type of toddler misdemeanor, she didn't hesitate: 'You go to the kitchen and get a sponge with soap and water. Sit her on a stool and have her scrub.' I was incredulous. Scrub it all off? My husband had tried and couldn't erase so much as a single scrawl. Then Lucie assured me that I only needed to make Daphne wash the wall for a minute so that she had a chance to understand the consequences of her action – and to see how ... hard it is to get crayon off a wall. It seemed so obvious. Yet somehow, in the hyperattentive, must-do-the-right-thing parenting environment in which I'd been marinating, nothing was obvious anymore."