Bestselling books the week of 3/17/13, according to IndieBound*
See what's selling in bookstores across America.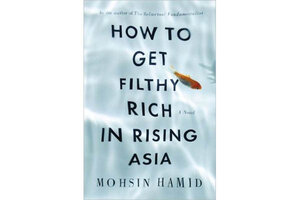 1.

HARDCOVER FICTION

1. Gone Girl, by Gillian Flynn, Crown

2. Tenth of December, by George Saunders, Random House
3. The Dinner, by Herman Koch, Hogarth
4. A Week in Winter, by Maeve Binchy, Knopf
5. Benediction, by Kent Haruf, Knopf
6. The Storyteller, by Jodi Picoult, Atria
7. The Accursed, by Joyce Carol Oates, Ecco Press
8. Vampires in the Lemon Grove, by Karen Russell, Knopf
9. The Round House, by Louise Erdrich, Harper
10. How to Get Filthy Rich in Rising Asia, by Mohsin Hamid, Riverhead
11. A Tale for the Time Being, by Ruth Ozeki, Viking
12. Breaking Point, by C.J. Box, Putnam Adult
13. Flight Behavior, by Barbara Kingsolver, Harper
14. Where'd You Go, Bernadette, by Maria Semple, Little Brown
15. The Aviator's Wife, by Melanie Benjamin, Delacorte

On the Rise:
16. The Good House, by Ann Leary, St. Martin's
Leary's novel is a classic New England tale that lays bare the secrets of one small town.