10 quotes from "E.B. White on Dogs"
The late E.B. White, the children's author and graceful essayist, wrote on a great number of topics, and he was, among other things, a perceptive observer of dogs – or so we're reminded by "E.B. White on Dogs," a new collection of White's best prose and poetry on canines. White's granddaughter and literary executor, Martha White, assembled these writings from White's essays, poems and letters, throwing in some family photos of the author and his dogs for good measure.
To mark the book's publication, here are 10 E.B. White quotes on man's best friend.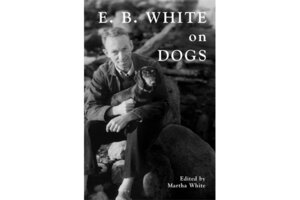 1.

Discipline

"I like to read books on dog training. Being the owner of dachshunds, to me a book on dog discipline becomes a volume of inspired humor. Every sentence is a riot."