10 reasons NOT to love books (compliments of H.L. Mencken)
When the American Booksellers Association asked gadfly journalist H.L. Mencken to address its members in 1940, Mencken lived up to his joyfully contrarian reputation, treating his listeners to a survey of critics over several centuries who doubted that books were worth the trouble.
Mencken was good at this sort of thing. In addition to being a prolific writer, he was also a voracious reader, collecting enough quotations along the way to fill his massive "A New Dictionary of Quotations," first published in 1942.
Mencken's speech to the ABA has just been reprinted in the latest issue of Menckeniana, the official journal of the H.L. Mencken Society. Although the journal is available online only to Mencken Society members, here's a sampling of 10 quotations that Mencken used to remind his audience that not everyone is a book lover.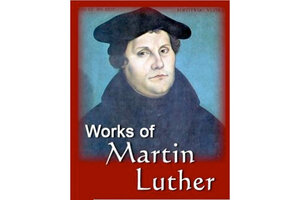 1.

Martin Luther

"The multitude of books is a great evil. There is no limit to this fever for writing. Everyone must be an author – some out of vanity, to acquire fame and raise up a name; others for the sake of mere lucre."

– Martin Luther, 15th-century leader of the Protestant reformation