10 best books of May, according to Amazon's editors
From a celebrity author like Khaled Hosseini to a debut novelist like Bill Cheng, these authors have penned the May releases that Amazon editors are calling the cream of the crop. Here's the full list of the titles that Amazon is featuring this month, complete with comments from Amazon editorial director Sara Nelson.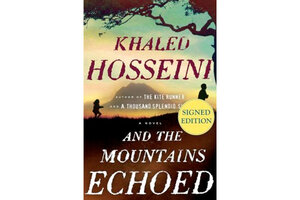 1.

'And the Mountains Echoed,' by Khaled Hosseini

Hosseini, the bestselling author of "The Kite Runner" and "A Thousand Splendid Suns," now offers a globe-spanning story of siblings who become separated. "It's a big, sort of epic story," Nelson says. "War, life, death.... I was struck by just how beautiful the writing is."