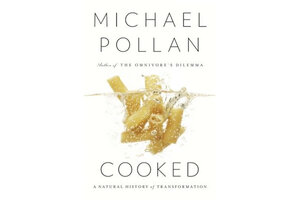 2.

HARDCOVER NONFICTION

1. Let's Explore Diabetes With Owls, by David Sedaris, Little Brown
2. Cooked, by Michael Pollan, Penguin Press
3. Lean In, by Sheryl Sandberg, Knopf
4. I Could Pee on This, by Francesco Marciuliano, Chronicle
5. Mom & Me & Mom, by Maya Angelou, Random House
6. Vader's Little Princess, by Jeffrey Brown, Chronicle
7. It's All Good, by Gwyneth Paltrow, Grand Central
8. Bunker Hill, by Nathaniel Philbrick, Viking
9. Gulp, by Mary Roach, Norton
10. Help, Thanks, Wow, by Anne Lamott, Riverhead
11. My Beloved World, by Sonia Sotomayor, Knopf
12. The Drunken Botanist, by Amy Stewart, Algonquin
13. Waiting to Be Heard, by Amanda Knox, Harper
14. VB6, by Mark Bittman, Clarkson Potter
15. Darth Vader and Son, by Jeffrey Brown, Chronicle

On the Rise:
16. Obsessed: America's Food Addiction--And My Own, by Mika Brzezinski, Weinstein Books
The bestselling author and co-host of Morning Joe discusses the eating habits of the American people- one of the biggest problems standing between us and a healthier country.