'The Honest Toddler': 7 insights into what your child is really thinking
You've read all the parenting books written by adults, so isn't it time you got some advice from a child? Writer Bunmi Laditan (excuse us, a toddler, supervised by Laditan, who wrote it all down) reveals what a tot might like you to know about raising children. Here are a few key insights.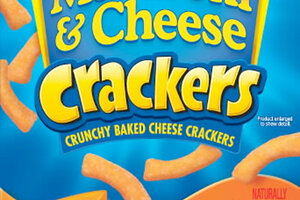 1.

Less discipline

Honest Toddler says your advice on how to act is getting a little old. "Listening ears, gentle hands, inside voices," Toddler wrote. "If you're an adult, you've probably used these terms three to four hundred times in the last ten minutes. Question: Do you know what 'minding your own business' means? It means letting your child's spirit remain free. Your number one responsibility as a volunteer caregiver is to keep the unbroken crackers and full-strength juice coming."