10 best books of July 2013, according to Amazon's editors
Are you looking for a thought-provoking novel about time travel novel to add a new dimension to your summer trip? Or would you rather have a shiver-inducing true crime story to sit with on your porch? Either way, you can probably find what you're looking for among the new July releases. Here, Amazon editorial director Sara Nelson shares her thoughts about the 10 best books of July, according to the editors at Amazon.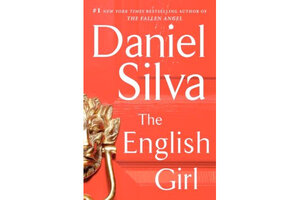 1.

"The English Girl," by David Silva

"The English Girl" is the latest in a series of thrillers by bestselling author David Silva featuring Israeli intelligence agent Gabriel Allon. This time we follow Allon as he is brought in to solve a kidnapping case. Politician Madeline Hart has been taken by terrorists who have learned her secret – that she's having an affair with the prime minister – and Allon has seven days to find her. Nelson calls this novel "the thinking person's beach read" and compares the book to thrillers by author John le Carré. "It's part of a series ... but I don't think you have to have read all of the other ones to get this one," Nelson says.