Jimmy Connors: 12 things I learned from Connors memoir 'The Outsider'
Here are a dozen things I learned from reading "The Outsider: A Memoir," by tennis great Jimmy Connors.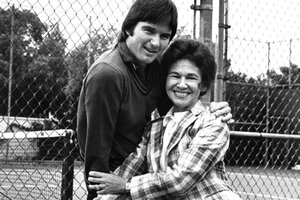 AP
1.

Mother knows best

Gloria Connors, Jimmy's mother, was his handler and coach, a fact that may have seemed odd on the surface and led to some ridicule of Connors as a "momma's boy," but Gloria knew her stuff. As a player, she was good enough to have competed at the US National Championships at Forest Hills, in New York City, in 1942 and 1943. She also was a master motivator when it came to pushing Jimmy's buttons. She never let him practice for more than an hour at a time so that he wouldn't tire of playing and would be eager for more.