15 highest-earning authors of 2013
Each year, Forbes magazine estimates the earnings of popular writers based on conversations with authors, publishers, and others, as well as reference materials like the Nielsen Bookscan numbers. The 2013 list (calculated from June 2012 to June 2013) includes plenty of familiar names – although this year's top earner was nowhere to be seen on the 2012 list. Check out the 15 writers who made the cut in 2013 and bonus points to you if you correctly guessed the identity of this year's most highly compensated author.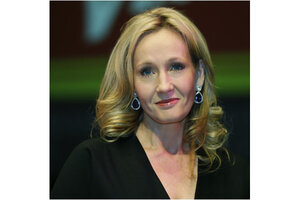 15. J.K. Rowling

Best known for the "Harry Potter" series (no kidding), Rowling recently published "The Cuckoo's Calling," a thriller which shot to the top of bestseller lists when it became known that Rowling was the writer behind the pen name Robert Galbraith. Rowling's other post-"Potter" book, "The Casual Vacancy," is a bestseller as well. Rowling earned an estimated $13 million this year.