10 best books of October 2013, according to Amazon's editors
Is it just us, or is October turning into a second banner month for fall titles? Those in the book world have long looked to September as the month for high-profile releases, but this year, October seems every bit as exciting. Here are the 10 works Amazon editors found most impressive, with comments on each from Amazon editorial director Sara Nelson.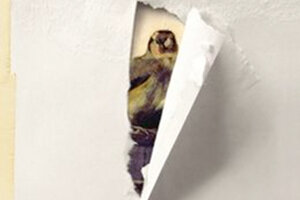 1.

'The Goldfinch,' by Donna Tartt

Donna Tartt's third novel centers on a boy, Theo, whose mother is killed. The tragedy leaves him as the caretaker of a painting known as "The Goldfinch," a work of art which continues to play an important part in his life as he grows up and becomes acquainted with the seedier side of the art world. Tartt is best known as the author of the 1992 bestseller "The Secret History." "I'm so in love with this book," says Sara Nelson, Amazon's editorial director. "It has a sort of epic quality.... [it's] about how this loss and grief shaped [Theo] for the rest of his life, but it's not depressing at all."