10 best books of October: the Monitor's picks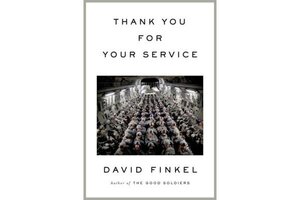 1.

"Thank You For Your Service," by David Finkel

Washington Post journalist David Finkel followed an American infantry battalion in Iraq in his 2009 book "The Good Soldiers." In Thank You For Your Service Finkel offers a follow up to that work, this time exploring a subject less often considered: what happens when troops come home from military service. In so doing, Finkel has produced "a stunning, moving, subdued masterpiece of a book," writes Monitor book critic book Craig Fehrman. Although his subject is both grim and complex, Fehrman writes that Finkel "infuses his writing with the same thrill as a page-turner." You can read the Monitor's full review of "Thank You For Your Service" here.