Javascript is disabled. Quiz scoring requires Javascript.
Are you as well-read as a 12th grader? Take our quiz.
Forty-five US states have adopted the Common Core, a set of standards that spell out what US public school students learn in each grade, from kindergarten to graduation. How would you match up? Test yourself on everything from Dickens to Dirda to see how familiar you are with the novels, poems, memoirs, plays, popular history and science writing that are among the titles that today's 11th and 12th graders are regularly asked to read.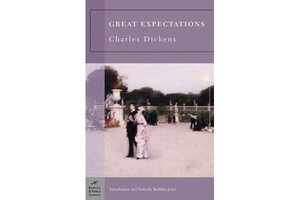 1. Have you read "Great Expectations" by Charles Dickens?
I've heard of it but haven't read it