10 best books of November 2013, according to Amazon's editors
Amazon's best-of-November list takes readers everywhere from the inside of a fabled football team to the complex relationship of a Chinese mother and daughter. Here's the full list of the books that Amazon's editors are most excited about this month, with comments on each from Amazon editorial director Sara Nelson.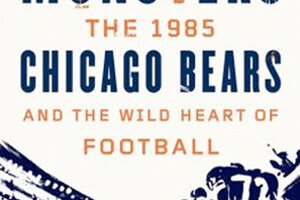 1.

'Monsters,' by Rich Cohen

"The Fish That Ate the Whale" writer Cohen explores the legendary 1985 Chicago Bears team, which is remembered for their wild personalities as well as for their stellar playing. "I don't know anything about football [but] I ended up loving it," says Nelson. "It makes a great American story about losing and winning and obsession."