12 best new children's picture books
From cave paintings to book thieves to presidential libraries, the best of this season's children's picture books cover intriguing ground.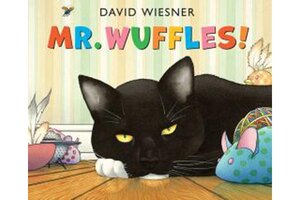 1.

"Mr. Wuffles" by David Wiesner

Caldecott Medalist David Wiesner lets his imagination and his watercolor-and-ink drawings run wild, as he envisions what might happen when a tiny spaceship full of green aliens meets an ordinary black-and-white house cat. Add a tribe of purple insects who live under the radiator and the result is a no-words-necessary delight.