100 of the best children's books
The wildly imaginative stories, the vibrant illustrations, the sense of wonder, adventure, and possibility: Children's books are a universal favorite. The children's librarians at the New York Public Library have chosen 100 of the best children's books ever – book that "are still flying off our shelves." Following is a list readers of all ages will enjoy.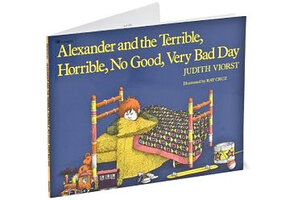 1.

'Alexander and the Terrible, Horrible, No Good, Very Bad Day,' by Judith Viorst, illustrated by Ray Cruz

It's the book that has cured many a bad day – the story of a little boy who experiences the worst of bad days in a child's world (gum in his hair, a lunch with no dessert, a cavity at the dentist's office) only to be consoled by the thought that he is not the only one with trials and that his tribulations aren't so bad.