10 best books of January 2014, according to Amazon's editors
In the mood for a thriller about a woman and her mysterious lover accused of murder? Or perhaps the story of two friends trying to rebuild their lives in a Sierra Leone village after civil war? Amazon's editors have you covered. Here are their picks for the 10 best books released in January 2014, with thoughts on each from Amazon editorial director Sara Nelson.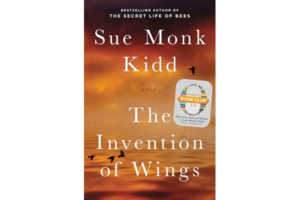 1.

'The Invention of Wings,' by Sue Monk Kidd

"The Secret Life of Bees" author Kidd tells the based-on-real-life story of Sarah Grimké – who, with her sister was banned from Charleston, S.C. in the 1830s for speaking about the equality of African-Americans – and her friendship with her former maid Handful. Oprah Winfrey recently selected the book for the new iteration of her book club. "What I think is great about is is neither [Sarah nor Handful] is perfect," Nelson says of the novel. "They're complex characters."