Javascript is disabled. Quiz scoring requires Javascript.
Winter Olympics: How well do you know Russian literature?
The Winter Olympics have everyone focused on the host country of Russia. You may know your speed-skating and curling events, but how well do you know Russia's literary past? Test your knowledge!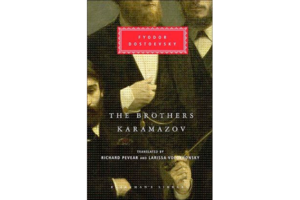 1.

In Fyodor Dostoevsky's 'The Brothers Karamazov,' which of the three Karamazov brothers is considered the hero of the novel?