10 best books of March: the Monitor's picks
Spring is in the air (well, almost, anyway) and a new crop of books has just arrived. Here are some of the Monitor book critics' favorite March picks.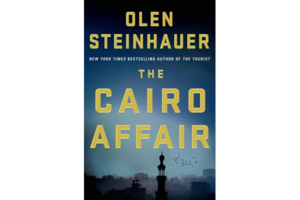 1.

"The Cairo Affair," by Olen Steinhauer

The Cairo Affair refers to a liaison that once took place between a diplomat's wife and a CIA man. When the diplomat dies – just after confronting his wife about her infidelity – his widow returns to post-Mubarak Egypt and enlists her former lover in an attempt to make sense out of her husband's death. This stand-alone thriller by Steinhauer – author of a highly acclaimed trilogy starring reluctant spy Milo Weaver – takes readers from Budapest to North Africa even as it entangles them in an intelligent plot that will keep them guessing. You can see the Monitor's full review of "The Cairo Affair" here.

And check out a sample from the audiobook.