10 best books of March, according to Amazon's editors
From the real-life account of a con man's spectacular deceit to a thriller about the intrigue behind a diplomat's troubled marriage, the books selected as March's best by Amazon's editors are a diverse group. Here's the full list of titles, with comments on each by Amazon editorial director Sara Nelson.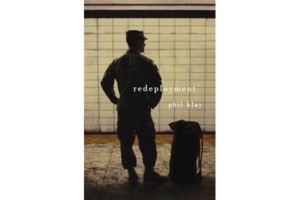 1.

'Redeployment,' by Phil Klay

Debut author Klay (who is also a Marines corps veteran) centers his short story collection on soldiers who served in Afghanistan and Iraq, setting his pieces on the front lines of battle as well as the America to which soldiers return. "It is un-put-downable and it's so honest," Nelson says of the collection. "It's rough, it's grim."