10 best books of May 2014, according to Amazon's editors
From the inspiring story of an American couple who saved Jewish children during World War II to a novel about the aftermath of mysterious plane crashes, May titles have a lot to offer readers. Here are Amazon's choices for the best new books of this month, with thoughts from Amazon editorial director Sara Nelson.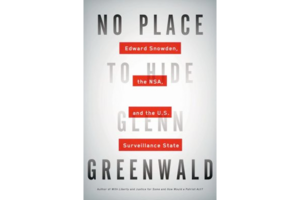 1.

'No Place to Hide,' by Glenn Greenwald

Guardian reporter Greenwald broke the story of Edward Snowden and the NSA, and now the reporter is looking back at his encounters with Snowden as well as revealing new documents given to him by the NSA contractor. Nelson said readers shouldn't expect dry storytelling, calling Greenwald's writing "impassioned." "He's not shy about having opinions," she says. "It's more than just a report."