10 best books of June 2014, according to Amazon's editors
What do a novel about an unhappy family taking a trip, the true story of a publishing staffer's correspondence with J.D. Salinger, and the memoir of a longtime CIA member have in common? They're all some of the best titles released this June, according to Amazon's editors. Here's the full list, with thoughts on the books from Amazon editorial director Sara Nelson.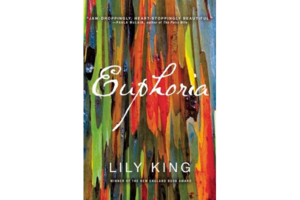 1.

'Euphoria,' by Lily King

"Father of Rain" author King's novel follows three anthropologists working in New Guinea. One, Andrew Bankson, has been depressed but finds himself revived by his friendship with Fen and Nell Stone, who are studying the Tam tribe. The three soon become entangled professionally and romantically. Amazon's editorial director Sara Nelson calls the book "fascinating ... romantic but smart."