D-Day 70th anniversary: 10 noteworthy World War II books
On June 6, 1944, the Allied powers began an invasion that would spell the beginning of the end of the costliest war of the 20th century. The conflict has since spawned countless written works on the subject. To mark the 70th anniversary of the D-Day invasion, the Monitor brings you a list of 10 noteworthy World War II books.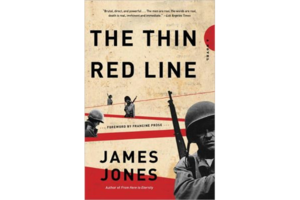 1.

'The Thin Red Line,' by James Jones

Though fictional, this novel draws heavily from the author's actual experiences in the Battle of Guadalcanal in the Pacific. The book holds nothing back in documenting the horrors of war, and is the only one of Jones's war books to deal directly with combat. This gripping and unflinchingly personal novel is a classic of the World War II genre.