25 of the best new middle grade novels
Middle grade novels – books aimed at late elementary and middle school readers – are great because they are flexible. They are not required to fit into predetermined boxes such as "dystopian fiction" or "paranormal romance." These are the books that first shape us as readers, teach us compassion, and transform our lives. I still remember what classics like "A Wrinkle in Time," "Bridge to Terabithia," "The Dark Is Rising," "Tuck Everlasting," and "Roll of Thunder, Hear My Cry" meant to me the first time I read them.
Here's a list of 25 exciting new 2014 titles. This list is eclectic and hopefully includes something that appeals to just about everyone. I read over 100 new and upcoming novels while preparing this list, and these are the very best.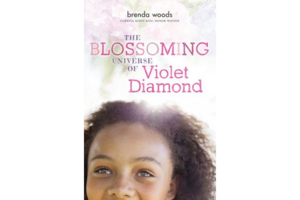 1.

'The Blossoming Universe of Violet Diamond,' by Brenda Woods

This is a wonderful and nuanced book about being biracial and navigating racial privilege in one's own family as a child. Protagonist Violent Diamond has never met her father. He died in a car accident a few months before she was born and as a result, she's been raised exclusively among her white family members. Though she loves her mother and big sister, it hurts each time a perplexed stranger gives her a strange look or asks if she's adopted. Coretta Scott King Honor Winner Brenda Woods has crafted a moving novel featuring a strong protagonist who simply yearns to know both sides of her family. (Aimed at readers ages 8 to 12)