Bestselling books the week of 7/3/14, according to IndieBound*
Created by the American Booksellers Association, the IndieBound bestseller list uses data from hundreds of independent bookstores across the country to determine which books are flying fastest off the shelves on any given week. This week, some of the bestselling titles flagged by the stores that report their data to the ABA include "The Glass Kitchen" by Linda Francis Lee and "The Appetites of Girls" by Pamela Moses. Check out the full IndieBound list below.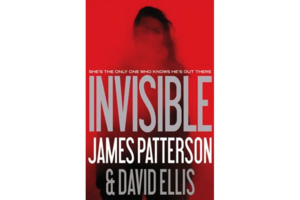 1.

HARDCOVER FICTION

1. The Silkworm, by Robert Galbraith, J.K. Rowling, Mulholland
2. The Goldfinch, by Donna Tartt, Little Brown
3. Mr. Mercedes, by Stephen King, Scribner
4. All the Light We Cannot See, by Anthony Doerr, Scribner
5. Written in My Own Heart's Blood, by Diana Gabaldon, Delacorte
6. Midnight in Europe, by Alan Furst, Random House
7. Top Secret Twenty-One, by Janet Evanovich, Bantam
8. The Invention of Wings, by Sue Monk Kidd, Viking
9. The Vacationers, by Emma Straub, Riverhead
10. Invisible, by James Patterson, David Ellis, Little Brown
11. All Fall Down, by Jennifer Weiner, Atria
12. The Matchmaker, by Elin Hilderbrand, Little Brown
13. China Dolls, by Lisa See, Random House
14. The One & Only, by Emily Giffin, Ballantine
15. The Last Kind Words Saloon, by Larry McMurtry, Liveright

On the Rise:
17. Your Fathers, Where Are They? And the Prophets, Do They Live Forever?, by Dave Eggers, Knopf
One man struggles to make sense of his country, seeking answers the only way he knows how.